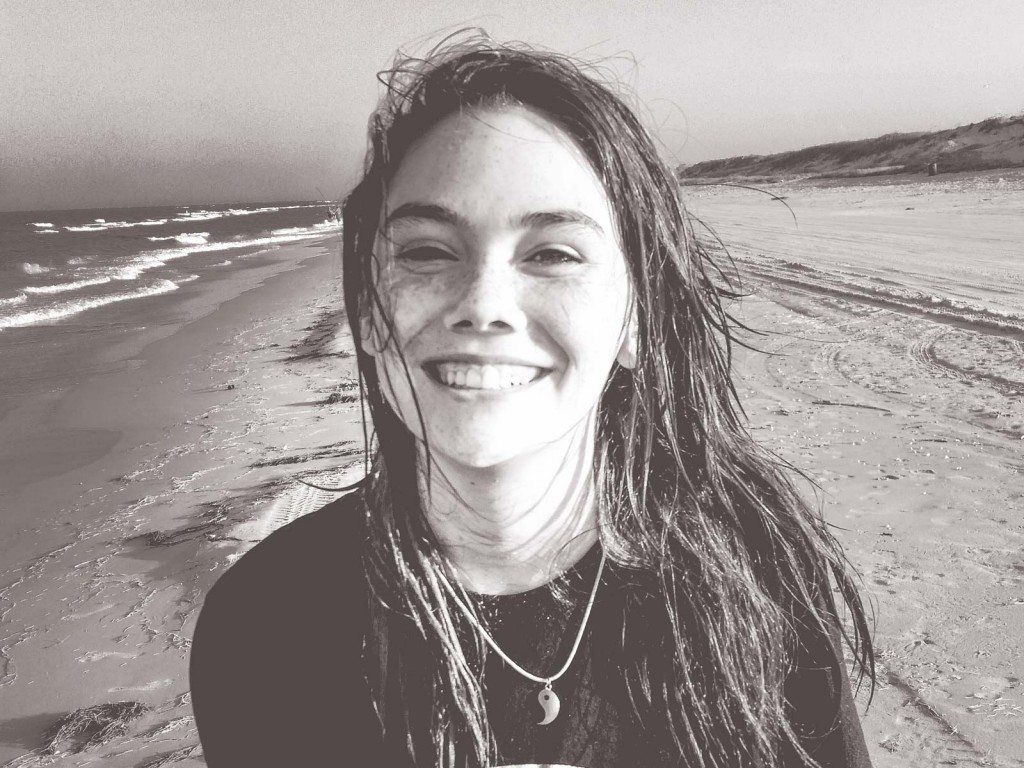 There's this saying about not being able to shine a turd. Well, it's true. I would love to reflect and highlight the positive, but if nothing else, this year has reminded me that sometimes you just have to accept things as they happen, adapt and move forward.
It's difficult looking back to identify many positive events from the year. I really need to keep a journal or start blogging more. I've never been a writer and don't enjoy it, but as I age it's becoming more appealing.
I kicked off the year optimistically. I set some achievable goals, had a couple of projects in the pipeline and was looking forward to a prosperous year, but life seemed to have other plans.
Achievement Unlocked: Over the Hill
I quietly turned 40 in January. I'm not super excited about it and it hasn't been great so far, but I'm determined to make my 40's my best decade yet.
Welcome to Oklahoma!
March rolled around and I was excited to be heading up to Oklahoma City to attend the iThemes FreelanceLab event.
I live in Fort Worth so it's only a few hours drive to OKC and I enjoy traveling by car. Everything was going great until I rolled into town. It was like they had a "No Texans Allowed" security system which consisted of tornados and hail stones. Luckily, I made it to my hotel alive with only a smashed windshield and a few dings.
Sans apocalyptic storms, it was an awesome event. I met some great people including Nathan Ingram & Cory Miller and his family. I also finally got to hangout with James Dalman a bit after being involved with HappyJoe.org for several months.
One-Finger Salute
Unfortunately, my whole time in OKC was overshadowed by my middle finger. It had become painfully swollen the day before I drove up and became almost unbearable by the end of the event.
I made it back home and was at the ER by the next evening. It turned out to be a staph infection just below my knuckle.
Let me tell you, I'm not a very squeamish person and after a lot of broken bones, ruptured discs and several kidney stones I have a fairly high tolerance to pain. Even with a steady drip of morphine, this injury served up more physical pain than anything I have ever experienced. I'll save you all the gory details and pics.
I'm extremely thankful that the surgeon was able to save my finger. I need it for directing traffic and taking selfies.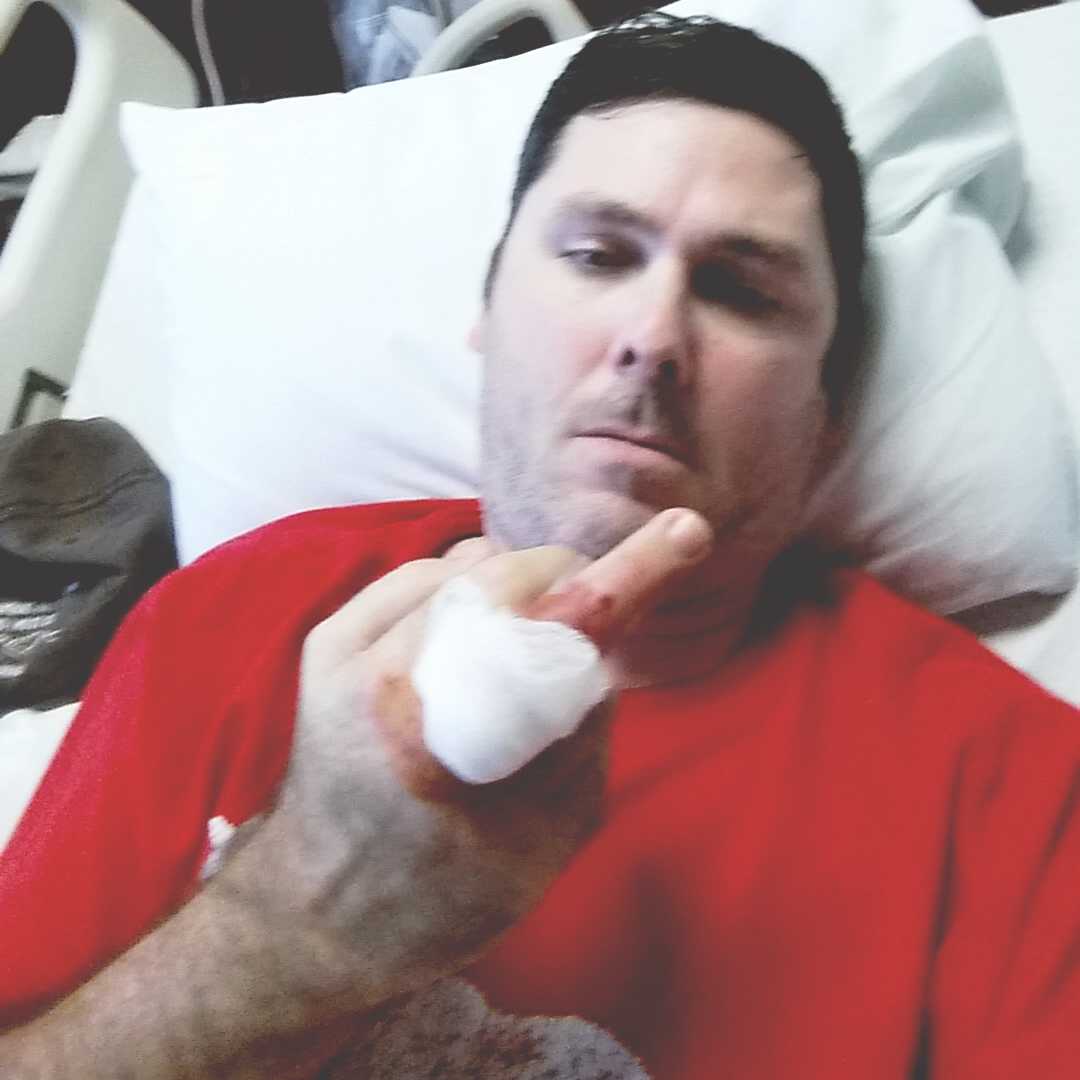 Saying Goodbye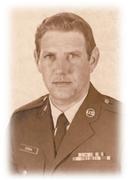 William Kenneth Dodson
1945 – 2015
Less than a week after being released from the hospital my Father-in-law passed away. We weren't close, but comforting my wife, Sheryle, as she has struggled with this loss has been a tough journey that we continue to walk together.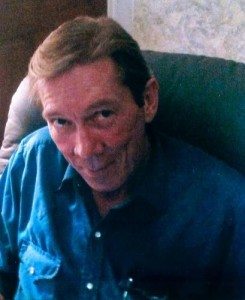 Thomas John Jones Jr.
1961 – 2015
July came and with it came the loss of one of my favorite relatives. My Uncle John was one of the most kind-hearted people I have ever known. He was soft-spoken, sincere, and loving. I miss him.
Crashing to a Halt
Being vulnerable is not a skill that I have fully developed. I tend to internalize everything and keep people at arm's length, but this year things are changing. They have to. I can't survive otherwise.
On October 21st, my daughter woke me just before midnight. "Daddy, I took pills." she said.
Crash.
At first, I didn't understand, but as my mind cleared I realized her meaning and fear and panic set in. She has struggled with depression for years, but on this night she gave in.
Sheryle was away for work, scheduled to fly in on the red-eye that night so I hastily rounded up her sister and we all headed to the ER where she would begin a long period of observation.
Sheryle arrived around 2AM, taking a cab to the hospital from the airport. She gave me a break so I could take our youngest daughter home to get some sleep. I got her to sleep and tried to do the same, but instead found myself sitting outside quietly weeping.
I had failed her.
There are moments in life that define us. Moments where it seems as if you can actually feel the gravity of their magnitude. The biggest of these moments for me was the birth of my first daughter. The first time I held her in my hands.
Another is more recent, this moment in the car as we drove to the hospital. I looked at my drowsed daughter and I didn't know if she would make it to the ER. I couldn't help the wail that came. Full of fear and anger and uncertainty. A moment that I haven't come to terms with just yet.
She made it through the night and is still struggling with her depression. Every day is a rollercoaster. I don't think I have shed as many tears in my life before this year.
I know that I can get through this, I just wish I could carry her on my shoulders.
It's funny, I set out to review my year by highlighting all of the events I attended, the amazing people I have met, and the goals I completed or didn't, but I guess I just needed to get all of this out.